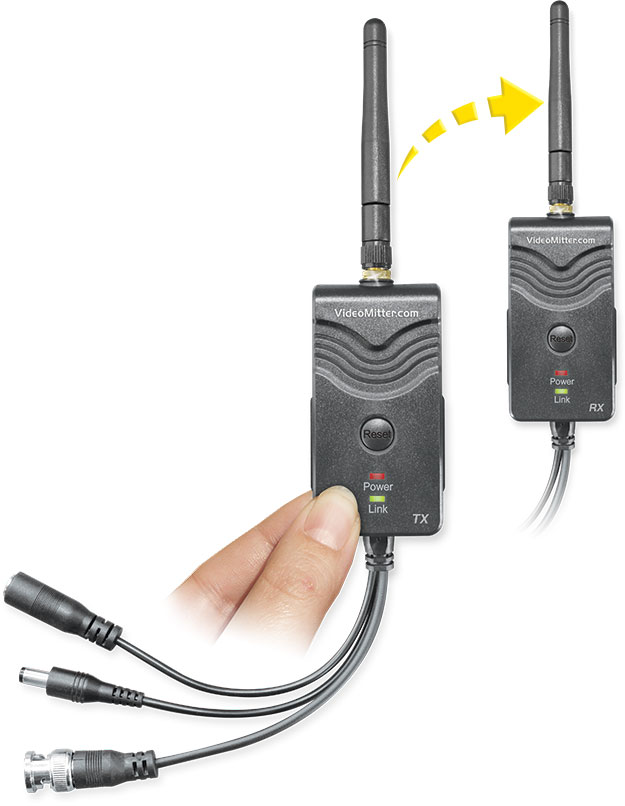 New MiniMitters - Wireless Mini Video Tranmsiitters
Digital Data Transmission

for cleaner, sharper images over longer distances
Privacy Pairing Function

for private video transmission, helping comply with the DPA
Reverse IR Transmission

sends IR signals from receiver to transmitter for remote control
Handshake Routine

2 way reporting for maximum security
Whisper Mode

listens for data at a low power for energy efficiency
Easily transmit Analogue Video from one location to another !! ...up to 1KM without wires !!
If you need to get a video signal from one location to another wirelessly, then the all new MiniMits may be a suitable solution for you.
The MiniMit can ONLY transmit standard analogue video (CVBS), but as most 4-in-1 CCTV cameras have an analogue output they can be used to provide wireless CCTV where cabling just isn't an option.
It is not commercially feasible to wirelessly transmit TVI, CVI or AHD due to cost, but the quality transmission of the CVBS signal by the MiniMits provides a good affordable solution and is a great problem solver.
MiniMits can transmit standard analogue video up to up 200M with the antennas provided and this can be boosted to 1Km with the use of optional directional antennas (HERE).
The MiniMitter is a compact version of the original VideoMitter and it's quite easy to accommodate it in a suitable enclosure. Installers can mount this with the use of appropriate double sided sticky pads.
Simple, effective and low cost, the VideoMitter is an installer's dream product saving money on cabling and labour with outstanding results.
Compatible with analogue.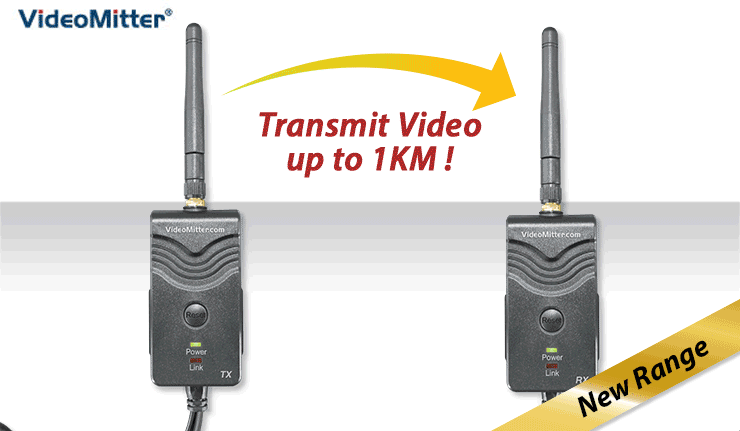 MiniMITs: Tx and Rx unit with antennas; BNC, Power on attached fly leads.
Specification
2.4Ghz Frequency
Video Input - CVBS
Supplied as Pairs
12V DC - 2.1mm DC Socket
Current - 190mA
PSU required
Video Connection - 1x BNC
Antenna - RP SMA Female
Unit Size- 80x40x18mm
Range - up to 200m clear line of sight, up to 1km with extra antennas